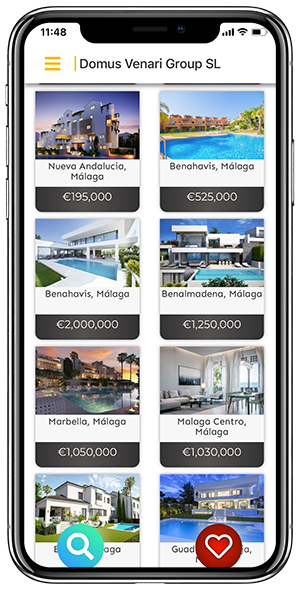 Welcome to Homes Made Easy. The following pages contain any relevant documentation pertaining to the Homes Made Easy Application.
Having problems?, we suggest you check out the FAQ's to resolve most issues
Frequently Asked Questions
Got a question? We might already have your answer, please browse through the list of Frequently asked questions.
Why cant i see any changes on the app

Because all devices are diffrenet, not all devices update at their caches at the same time; this can cause strange little glitches and more please follow this video for how to clear you caches

Where can i find my QR code?

Using this link, and you email address and password;

From the menu on the left hand side of the screen choose Estate Agent

From the dropdown menu choose Agent Management

You will be presented with the following screen

Choose the middle icon from the 3 Actions on the right hand side of the screen

This will download your QR code and will appear at the bottom left of your screen

You can now save your QR code or replicate it whenever you want by following the instructions above.

forgot your email address? – call 951 06 81 09

Can i change my App Icon?

How can i access the admin panel?

Using this link, the email address and password you upon signing up with us;

forgot your email address? – call 951 06 81 09

Help! Translation isn't working.

Due to many devices having Google translate services installed on them it can appear as if the languages are not working. Our App already uses the google translation services so when you try to use it, because your phone is set to automatically use Google translate it is causing a conflict. it is a translator trying to translate what has already been translated within a translator.

To prove the app is working correctly you need to turn off your Google translate. Then use our app to see it working correctly.

You can always turn on Google translate again once you are satisfied our app is working.

Below is instructions on how to turn off Google translate on your phone.

When you are browsing webpages in Google Chrome, if the page language is other than your language (system language), Google Translate offers to translate it to your language. To disable this features on your Android device, do as follows:

Open Chrome for Android
Press Menu button (or the 3 dot icon) and go to Settings
Under Advancedmenu, tap Content Settings
Tap Google Translate, and make sure to turn it off by sliding the toggle button

** Note that, if you manually disable translating content from a special website (Either choose the option to Never Translate This Site, or Never Translate This Language), you can always tap the "Reset Translate Settings" under the mentioned path